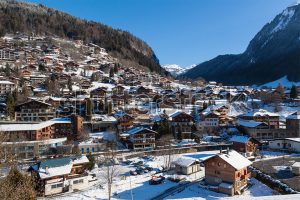 As guests of Alptitude you benefit from a 10% DISCOUNT on your Portes du Soleil or Morzine/Les Gets Lift Passes providing they are for 3 days or more.
Buying through Alptitude also saves you the time, hassle and queuing very often associated with buying Lift Passes when you arrive in Morzine. We will collect them for you in advance and make sure they are in your Self Catered Chalets & Apartments when you arrive.
There are two options of ski area for your lift pass:
The Portes Du Soleil (PDS) lift pass covers the entire area and we recommend its use if you want to explore the huge ski area and enjoy the great ski conditions the PDS has to offer, both on and off piste.
The local Morzine Les Gets lift pass covers a beautiful area and is perfect if you prefer to stay close to home and enjoy the tree lined runs back into Morzine town. If you enjoy chilling and soaking up the rays outside a lovely Alpine restaurant, this local pass could well be the one for you.
To book your Lift Passes with Alptitude, simply log in to the YOUR BOOKING page and follow the instructions.
If you wish to use this service we ask you to pre-order and pay for your Portes du Soleil Lift Passes or the local Morzine/Les Gets pass at least FIVE days before your holiday.
Please note that any changes made after you have placed your order will incur a €15 admin charge per pass. Cancelled orders will still need to be paid for.
If you require a pass for an infant or any pass longer than 7 days then we will need a photo – please email to info@alptitude.com
Below are the discounted prices in Euros.
Age ranges for Portes du Soleil are Infant: 0- 5 (passport must be emailed to info@alptitude.com), Child : 5-15, Junior : 16-19, Adult : 20-64, Senior: 65 and over
Age ranges for Morzine-Les Gets are Infant: 0- 5 (passport must be emailed to info@alptitude.com), Child : 5-15, Adult : 16-64, Senior: 65 and over
2019/2020
Morzine-Les Gets
Period
Infant Under 5
Child 5-15
Youth 16-19
Adult 20-64
Senior 65 and over
3 days

€3

€78.60

€88.10

 

€103

 

€92.10

4 days

€3

€103.80

€116.40

 

€136.20

 

€121.80

5 days

€3

€129

€144.80

 

€169.50

 

€151.50

6 days

€3

€148.80

€165

 

€192

 

€170.40

7 days

€3

€173.10

€192

 

€223.50

 

€198.30

8 days

€3

€197.40

€219

 

€255

 

€225.20

9 days

€3

€221.70

€246

 

€286.50

 

€254.10

10 days

€3

€246

€273

 

€313

 

€282

11 days

€3

€270.30

€300

 

€349.50

 

€309.90

12 days

€3

€294.60

€327

 

€381

 

€337.80
2019/2020
Portes du Soleil
Period
Infant Under 5
Child 5-15
Junior 16-19
Adult 20-64
Senior 65 and over
3 days

€3

€102

€122

 

€135

 

€122

4 days

€3

€131

€156

 

€173

 

€156

5 days

€3

€159

€189

 

€210

 

€189

6 days

€3

€186

€222

 

€246

 

€222

7 days

€3

€208

€250

 

€277

 

€250

8 days

€3

€230

€275

 

€305

 

€275

9 days

€3

€251

€300

 

€333

 

€300

10 days

€3

€269

€321

 

€357

 

€321

11 days

€3

€285

€341

 

€378

 

€341

12 days

€3

€300

€359

 

€399

 

€359

13 days

€3

€315

€377

 

€419

 

€377

14 days

€3

€329

€394

 

€437

 

€394